Smile Makeover in Bayport, MN
Your Home for a Beautiful Smile
Discover the Difference at Jensen Family Dental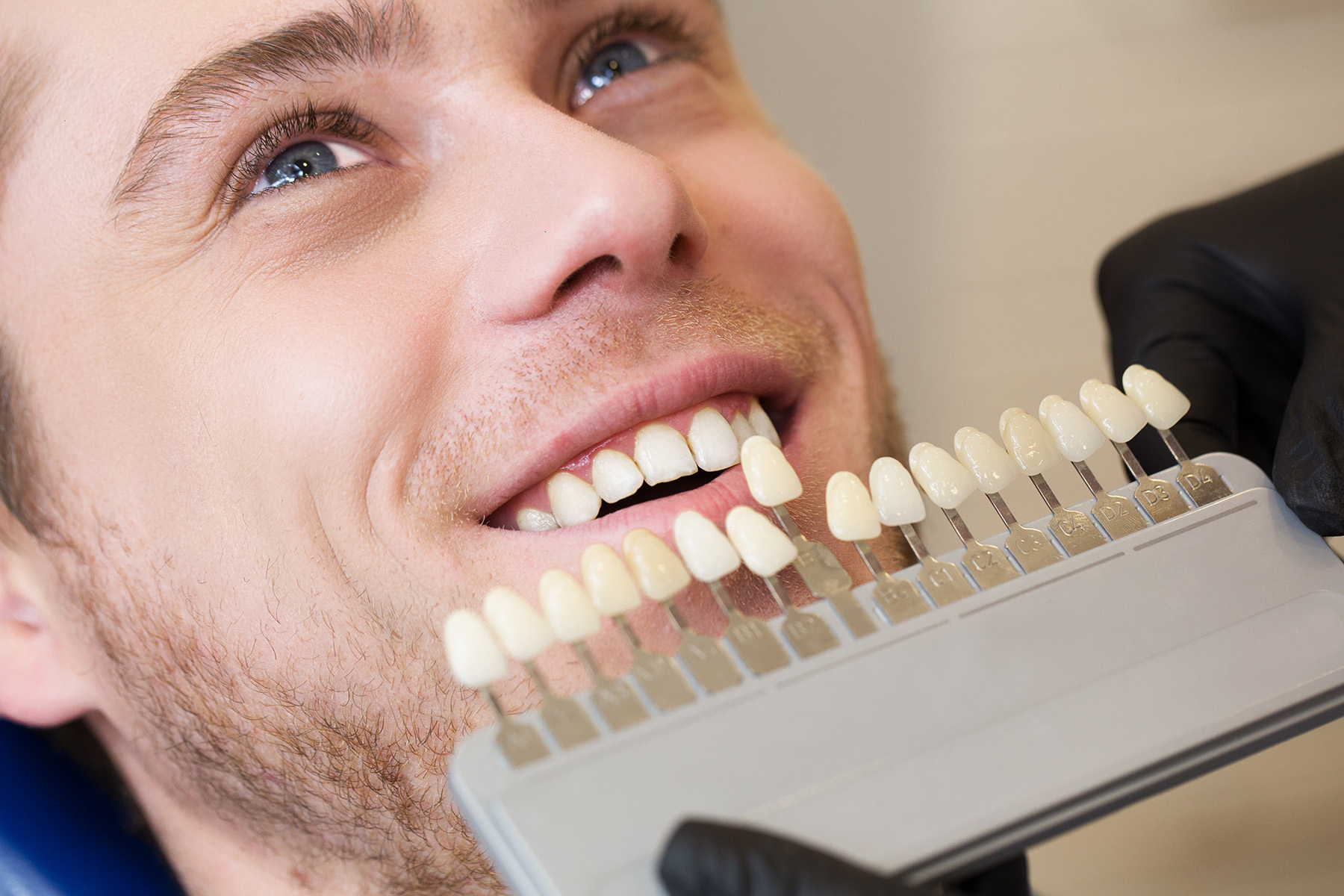 A confident smile holds immense power. It can convey joy, friendliness, and approachability. However, we understand that not everyone is born with a smile they're proud of. Dental imperfections, discolorations, misalignments, or missing teeth can lead to self-consciousness and hinder your ability to smile freely. At Jensen Family Dental, we offer smile makeovers that combine various dental treatments and techniques to help you achieve the smile you've always dreamed of.
What is a Smile Makeover?
A smile makeover is a comprehensive cosmetic dental procedure designed to address a range of dental imperfections and enhance the aesthetics and function of your smile. It is a customized approach that combines dental treatments to achieve your desired results. The goal of a smile makeover is to achieve a smile that not only looks beautiful but also feels comfortable and functional. It's about enhancing your self-confidence, improving your oral health, and allowing you to express yourself freely through your smile.
What Problems Can a Smile Redesign Fix?
Whether you're dealing with minor concerns or seeking a complete smile redesign, a smile makeover offers personalized solutions to revitalize your smile. Here are common dental problems that a smile makeover can fix:
Stained or Discolored Teeth

Chipped or Cracked Teeth

Misaligned Teeth

Gaps Between Teeth

Missing Teeth

Uneven Gumline

Crooked Teeth
Who is a Candidate for a Cosmetic Smile Makeover?
A cosmetic smile redesign is a transformative dental procedure that can revitalize your appearance and boost your confidence. While it holds the potential to enhance the smiles of many, there are certain factors that determine who makes an ideal candidate for many dental procedures.
Good Oral Health: A strong foundation of oral health is crucial for a successful smile makeover. Candidates should have healthy gums and teeth free from active decay or infection. Any underlying dental issues should be addressed before cosmetic treatments begin.

Dental Concerns: Ideal candidates may have specific dental concerns they wish to address, such as stained teeth, chipped or cracked teeth, misalignments, gaps, or missing teeth. A smile makeover can be tailored to address these concerns.

Realistic Expectations: Candidates should have realistic expectations regarding the outcomes of their smile makeover. Open communication with your dental professional about your goals and desires is key to ensuring that expectations align with what can be achieved through cosmetic dentistry.
The Smile Makeover Process
Comprehensive Exam
During this initial assessment, our dental professionals will thoroughly evaluate your oral health, including the condition of your teeth, gums, and any existing dental restorations. X-rays and digital imaging may be used to gain a comprehensive view of your dental structure.
Digital Work Up
We utilize digital technology to create a precise digital representation of what your teeth and smile will look like at the end of the process. This digital workup is a crucial step in planning and customizing your smile makeover.
Personalized Treatment Plan
With a clear understanding of your oral health and your treatment goals, our dental team will create a personalized treatment plan. This plan addresses your unique concerns and aspirations, ensuring that your smile makeover aligns with your desires.
Consultation and Temporary Restorations
Before moving forward with the final restorations, you'll have the opportunity to discuss the treatment plan in detail with our dental professionals. Any questions or concerns you may have will be addressed. In some cases, temporary restorations may be placed to help you visualize the potential results and make any necessary adjustments.
Final Restoration Placement
The last step of the smile makeover process involves the placement of your final restorations. These may include porcelain veneers, dental crowns, bridges, implants, or other cosmetic enhancements. Each restoration is made precisely to blend seamlessly with your natural teeth, ensuring a harmonious and beautiful smile.
Cosmetic Dentistry Services at Jensen Family Dental
Our cosmetic dental services are designed to enhance both the aesthetics and function of your teeth, resulting in a smile that radiates confidence and beauty.
Teeth Whitening
Our in-office teeth whitening treatments are designed to brighten your teeth by several shades, delivering immediate and dramatic results. Say goodbye to stains and discoloration and hello to a brilliant smile.
Porcelain Veneers
Porcelain veneers are thin, custom-made shells that are bonded to the front surface of your teeth. They are an ideal solution for concealing imperfections such as chips, cracks, stains, or gaps, creating a picture-perfect smile.
Dental Crowns
Dental crowns are versatile restorations used to restore damaged or weakened teeth. Our dental crowns not only provide strength and protection but also blend seamlessly with your natural teeth for a harmonious smile.
Dental Bridges
Dental bridges are an effective solution for replacing one or more missing teeth. They consist of artificial teeth anchored by dental crowns on adjacent healthy teeth, restoring both function and aesthetics.