Your Home for a Beautiful Smile
Discover the Difference at Jensen Family Dental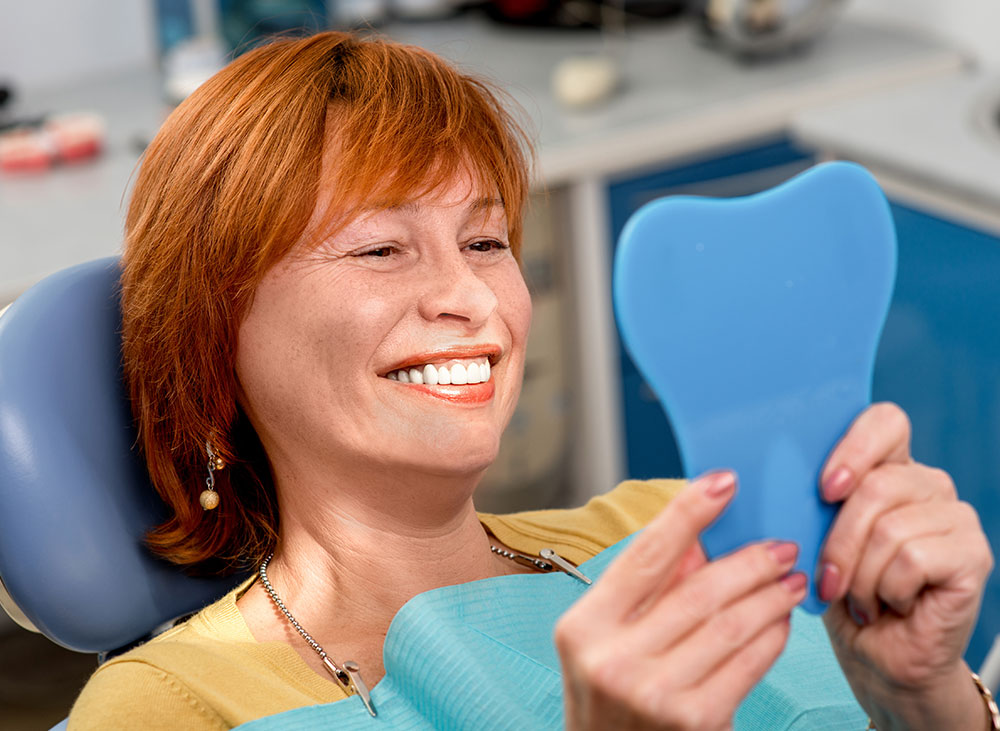 Dental Implants
Dental implants are an excellent permanent tooth replacement option for lost teeth that look great and feel very much like your natural teeth.
What is a Dental Implant?
A dental implant is a prosthetic tooth root, which is composed of a tiny titanium post implanted in the jawbone. This little post does the work of a natural root because it promotes the growth of the surrounding bone that supports your teeth. Dental implants can replace single or multiple missing teeth.
Benefits of Permanent Tooth Replacement with Implants
Look natural and function like real teeth
Support natural bone tissue to prevent your jawbone from breaking down
Exceptionally durable and can last for years
Help surrounding teeth stay in the proper position
Types of Implants
Dental implants are available in a variety of shapes and sizes from many different brands. Our doctors in Bayport, MN have identified the implants that work best for most of our patients and like most dentists, we use one or two dental implant brands/types we trust to give our patients long-term success.