Restorative Dentistry in Bayport, MN
Your Home for a Beautiful Smile
Discover the Difference at Jensen Family Dental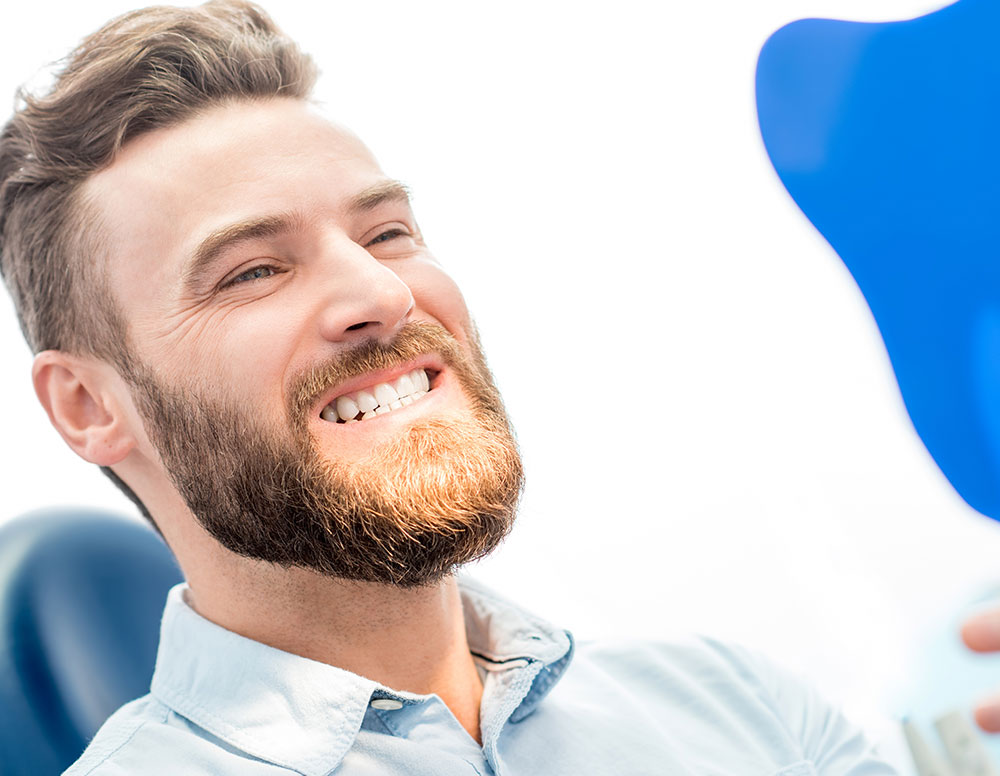 Everyone wants comfortable dentition. Everyone wants that perfect smile. However, when the teeth aren't looked after, or when there's some form of physical trauma, perfection and comfort are taken away from you. 
Thankfully, this is never permanent, and the right dental service can help restore that spotless dentition faster than you could imagine. At Jensen Family Dental, we offer restorative dentistry services to the young and old to ensure you are always proud of and comfortable with your teeth.  
What Is Restorative Dentistry?
Restorative dentistry aims at repairing damaged teeth. Various dental procedures, such as fillings, crowns, or bridges, among others,  repair your damaged teeth and remove any imperfections. 
There are different reasons why you may need restorative dentistry services. Health-related issues like tooth decay could force you to get your teeth treated, or you may want to restore your complete set of teeth to make your dentition more functional or esthetically pleasant.
Regardless of your reason, we at Jensen Family Dental serve you with the perfect procedures to help you achieve your dental goals.  
What Are the Benefits of Restorative Dental Care?
The benefits of restorative dental procedures revolve around comfort, functionality, and aesthetics.  
Comfort: Cavities, especially the more severe cases of tooth decay, are unbearably painful and prevent you from eating properly or even sleeping well at night. No one wants to live with them. Restorative dentistry helps eliminate tooth decay and its accompanying pain, making you comfortable again.   
Restore Functionality: When parts of your teeth are chipped off or a complete tooth missing, minor activities like speaking and chewing food become difficult. Your jaw may also be stiff or misaligned, and your teeth may shift into gaps left by a missing tooth. Restorative dentistry procedures help you bring back that sturdy and coordinated dental structure. 
Aesthetics: No matter the procedure,  the appearance of your dentition is significantly improved, and you won't be reluctant to give off that bright wide smile.
What Restorative Dentistry Services Does Jensen Family Dental Offer?
There are three major restorative dentistry procedures Dr. Nathan Jensen and his team engage in to get your teeth back in shape. 
Tooth-Colored Filling:

Fillings are a common treatment procedure for cavities. This procedure involves removing decayed parts of your tooth or teeth and filling the holes with tooth-colored resin materials.

 

Crowns:

Crowning a tooth is the procedure of choice when significant damage to the outer part of your tooth occurs and filling it isn't possible. It involves reshaping a tooth and using a cap or "crown" to cover it to restore its natural shape and function. This crown is typically formed from metal, porcelain, or ceramics, making it highly durable when properly maintained.  

Bridges:

Are you completely missing a tooth or multiple teeth? Bridging involves placing fake teeth into gaps within your dentition. These bridges are attached to crowned teeth on either side of the gap. They are typically made of metal or porcelain material and particularly restore the appearance and function of your dentition.
At Jensen Family Dental, we go the extra step to ensure you get the most durable and satisfactory treatments from these three dental procedures. 
Teeth Restoration Cost
The cost of your restorative dental treatment depends on the procedure you need, the materials used, and how much damage we help you fix. Most dental insurance plans cover dental treatment procedures either partly or in full. 
 We understand that not everyone has a dental insurance plan, so Jensen Family Dental offers a solution in the form of our in-office membership plan. This plan gives you a discount of 20% off restorative services, keeping your treatments affordable without our quality of service diminishing.
Get Started on Your Restored Procedures Today
Restorative dentistry services are your solution to getting back that perfect natural dentition. Jensen Family Dental is your first-choice dental service that ensures you have the most durable materials applied through the most appropriate treatment procedures.  
For dental services in Bayport, MN, contact us at 651-439-2352 or check out our office hours to know when you can visit Dr. Nathan Jensen and your family-friendly dental team.